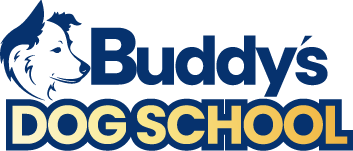 My wife and I saw her for our pit/boxer mix reactivity towards other dogs while on a leash. It is almost night and day between day one and the final day of class! She is really friendly and patient if there is anything you are having trouble with. Highly recommend! We paid about the same for a dog trainer at a pet store and we got better results in less visits.
"I highly recommend Stacey as a dog trainer. Her one-on-one training sessions taught us the tools to train our 'problem child' into a well-behaved dog. She explains the psychology behind her techniques which really helped us understand why our dog behaved certain ways and how to properly address and correct the behavior.
Stacey was great to work with! She definitely knows how to work with dogs and taught me what I needed to know to continue training my pup even after our training sessions had ended. I highly recommend her services for anyone who needs to change their dogs behavior.
I got so much more than I expected with this training. My 6 y/o dog "had" a behavioral problem with strangers. I travel everywhere with my dog and I was constantly stressed about her trying to bite someone to protect me. Now I can walk Carter right next to someone and not feel tensed up because of this trainer.
Stacey is very professional and easy to work with. We took advantage of her board and train plus individual lessons as well. The part that I didn't expect was a noticable improvement in my dog's interaction with me. She had little motivation when trying to train her on my own because I didn't understand subtle dog language. Now that I can pick up on her body language, she has become more attentive and listens when I call her name. She has quit running off and wants to be near us at all times. Working toward being off leash next. Thank you Stacey! You're the best. Glad my husband found you. May God bless you!
If you're like us & want the best dog trainer in the Oklahoma City Metro, then look no further then Stacey at Buddy's Dog School. After hours of careful research on all the dog trainers in our area, we chose Buddy's dog school and are so thankful we did. On our very 1st call, Stacey gained our confidence. We really appreciated how she was genuinely interested in learning our concerns & goals & then helping us chose the training option that best met our needs. We decided on the board & train option and were very pleased with every aspect. She loved Chester, our 6 month Keeshond pup & cared for him as if he was her own. She not only met, but exceeded every training goal we set during our 1st meeting. Our love & relationship with our Chester is even deeper & better since he finished his training & we owe it all to Stacey. She not only did an amazing training our dog, but also of training us. She helped us to understand how our dog thinks, how to get him to do what we want, & how to reward him so we can truely enjoy each other for many happy years to come. Our advice is call Stacey at Buddy's Dog School today & schedule training for your dog. You'll be glad you did.